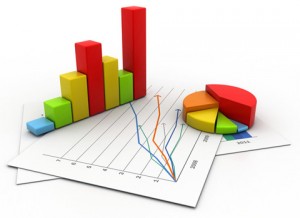 In October last year the Department for Business and Skills and the Office for National Statistics published two sets of important figures. These provide a handy snapshot of small and medium businesses in the UK right now. The data explores how the number of private sector businesses active in 2015 compares to that of previous years, as well as considering the employment figures influenced by these businesses, their locations and the sectors they operate it. As we look ahead to another new year, we thought we'd share with you the UK's current position and provide you with the headline stats.
Small and medium businesses now make up 99.3% of private sector businesses
In the UK, small businesses are BIG
The number of UK businesses registered for VAT and/or PAYE increased by an estimated 3.8% in the 12 months to March 2015
At the beginning of 2015 the number of private sector businesses hit an all-time record of 5.4 million
There are 1.9 million more private sector businesses than existed in 2001
There has been an increase of almost 150,000 private sector businesses on 2014
There are now 5,362,200 small and medium businesses in the UK
When it comes to the main industry sectors, small and medium businesses account for at least 99% of business
Employment is on the up, thanks largely to small and medium businesses
In total, the number of employing businesses overall went up by 35,000, while total employment in small and medium businesses rose to 15.6 million. That figure of 15.6 million means that small and medium businesses are responsible for a massive 60% of all the UK's private sector employment.
Small and medium business turnover accounts for almost half of the private sector figure
At £1.8 trillion, the turnover generated by the UK's small and medium businesses represents an impressive 47% of all private sector turnover.
London remains business' central focus
The capital has more VAT and / or PAYE registered businesses than any other area of the country. In fact, it has 18.2% of the total figure functioning within its boundaries. In terms of growth too, London is streets ahead. Year on year from 2014 to 2015, the city boasted growth of 6.9%, the highest figure across the country. Southern England more widely also has a larger business population relative to its resident population, when compared with the UK average.